Myself, Caril Chasens

...woodcarver, etc...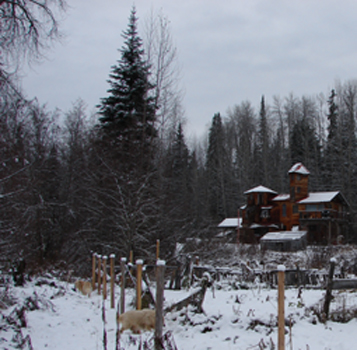 I live up in the bush 35K from Hazelton B.C., a small Canadian town a bit more than 55 degrees north, with my sweetie: musician, recording technician and visual artist Geoff Watling.
I carry water in buckets from the creek, write this with my computer on my lap, and fire up a generator when I need to go online.
Sometimes I make ridiculous statements about casting molten wood. Sometimes I make digital collage, with or without wood sculpture.

..back to..Sculpture in Wood, Caril Chasens